Built by entrepreneurs for entrepreneurs, Seedspace offers many growth opportunities to startups, entrepreneurs, digital nomads, and all professionals who can benefit from access to coworking space, events, training, coliving and our tailored Investment Readiness Program.
Investment Readiness Program
This program has been developed to boost tech startups looking to get ready for fundraising. It will provide you access to a data-driven series of training, mentoring sessions from experts and investors as well as curated insights, all powered by an Artificial Intelligence. When the time comes, you will be connected to Investments team and thousands of co-investors in our network, ready to rock!
Your path to fundraising
Application
Only selected startups are eligible for the program. Our team will evaluate your startup in terms of potential to reach scalability, revenue and impact
Relocation
Move your startup to one of our entrepreneur hubs, be surrounded by changemakers and have a space to call yours
Custom mentoring
Receive AI oriented tutoring based on your startup data through training, workshops, mentoring and insight recommendations
Events
Seedspace hubs are the local home of the expansive Seedstars Community, where entrepreneurs from all around the world can connect, collaborate and innovate together. We host a wide array of leading tech entrepreneurship events.
As a Seedspace member we will provide you with a variety of services tailored to your needs.
Where can you join Seedspace?
Word from our members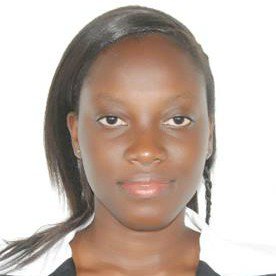 Enriched with diversity of culture, Seedspace Abidjan is perfect for entrepreneurs. I can pick up so much more from my co-workers than I could if I was at a networking session with them. This really helps me to be able to refer business onto them at a later date. I very highly recommend coworking at Seedspace.
At Prime Rock Energy Capital, we pride ourselves on thinking differently, so we had to have a different working environment where we can plant the seeds of creativity to drive the next wave of innovation in the oil and gas industry. We found no more fertile soil than Seedspace to get our entrepreneurial seeds germinated and enjoy their growth every day!
An excellent place for technological entrepreneurship. I've been here for 3 years, super recommended, large spaces, high speed internet, context and networking, people are open and you have access to mentors.